Your Local GasSafe Engineer in Coventry and Warwickshire, specialised in Landlord's Gas Safety Certificates.
---
Landlord's / Home buyer'sGas Safety Certificates
In order to ensure the property is safe to live in, all landlords in the UK have legal responsibilities offer their tenants Landlord's Gas Safety Certificates when it comes to gas safety.
Annual Landlord's Gas Safety Certificates issued by a Gas Safe Registered Engineer to make sure all gas appliances/flue within the rental property such as boilers, fires, ovens, and hobs are installed, maintained and serviced safely.  The landlord must provide tenants with a copy of the latest Gas Safety Certificate. More information is available here Landlords' responsibility for gas safety.
If you have any concerns regarding the safety of a gas installation or appliance, contact Gas Safe.  All registered engineers are listed on the Gas Safe website or call 0800 408 5500 and one of the advisors will be pleased to help you find a local engineer who is on the Gas Safe Register.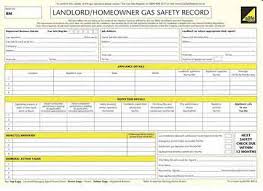 Whether you are an independent landlord or estate agent managing multiple rental properties, you will find J M Gas Services provides excellent services for contacting tenants, reminders for annual gas safety checks, and advice for spare parts only if required.
For more information or make an appointment, please get in touch on 07939 523149 and speak directly to our qualified gas engineer today.