Your Local GasSafe Engineer in Coventry and Warwickshire, specialising in Gas Cooker & Oven repaired and installed.
---
We install and repair gas cookers / ovens / Rangemaster cookers.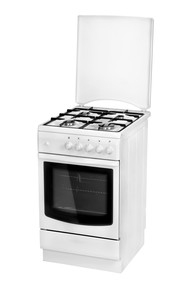 For many cooker issues, we are here to help. The most common problems are:
gas oven flame stays low or keeps cutting out
food burnt in gas oven
ignition problem
grill not working
gas hob not working
oven door problems
faulty rubber seal, door handles, control knobs …
drop down lid problems
You may not be able to operate your home life properly without a cooker or an oven. You should have your cooker repaired as soon as possible, particularly if it is a gas cooker.
Trust our Gas Safe Engineer for all makes and models of gas cooker and oven repairs. We are the expert!
To diagnose your gas cooker or oven problem over the phone and give you an estimate, or if possible a quotation, please have the Make and Model No. in hand. We try to cut down costs and are aim to repair your cooker in 1 visit.
So give us a call today for all your cooker repairs needs – we're always available to help!
Call us now on 07939 523149
---