Your Local GasSafe Engineer in Coventry and Warwickshire, specialising in gas fire installation, serviced and repaired.
---
Gas Fires Installed, Serviced & Repaired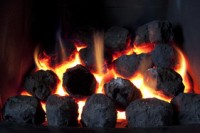 Gas Fires Installed, Serviced & Repaired in Coventry by J M Gas Services.
Modern gas fires are highly efficient which provide heat almost instantly.  They are very useful if you just want to warm a single room quickly and leave the whole central heating system off  – for example when you come home on a chilly evening.
They are not only just giving out heat quickly but providing a focal point in any room.
If you want to have a gas fire installed.  We are happy to help.
Also, gas fires should be serviced regularly to  maintain efficiency and performance.
Prepare for the Winter months by making sure your gas fires are working safely and efficiently by J M Gas Services, Coventry.  We are qualified to look after all your gas appliances.  Have a look at Gas Safe Engineer.
If you spot any of these problems give us a call.  We repair all gas fires.
Your gas fire is burning with yellow flame instead of a crisp blue flame.

The pilot light keeps going out.

Black marks or stains on or around

 your gas fire.